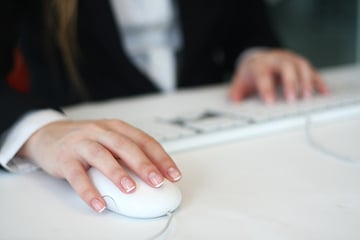 There are several important things that must happen after the performance appraisal is giv­en. When done, these actions will simplify the next performance appraisal process.
Constant Evaluation
Managers will get the most out of employees when they are constantly evaluating and re­viewing them. After the performance evaluation is over, it is important for managers to keep the action plan items from the meeting in mind during everyday work life. When an employee performs in a way that is positive or shows new skill in a particular area dressed during the review, the manager should comment and praise. Likewise, when an em­ployee has slipped or has not taken the action steps agreed on in the evaluation interview, the manager should remind the employee of the discussion.
Giving constant evaluation not only promotes better productivity, it also eliminates the el­ement of surprise from future performance evaluations. Employees that are given the notice of a deficiency early are more likely to correct it, rather than repeat it out of ignorance of wrongdoing. When providing ongoing evaluation, it is still advisable to use a neutral set­ting, away from the activities of other workers. The praise, or reprimand should be well thought-out before spoken, and include specific instances. General evaluations like "you are doing a good job" or "you need to work harder" are not helpful.
Coaching & Mentoring
One tactic that some organizations use for helping employees achieve better performance is a coaching or mentoring program. In a coaching program, an authority figure (either a direct manager or a manager from another division) works with an employee on a regular basis. The coach, or mentor is meant to be a person that the employee can talk to for general career guidance, or to help in a particular area. For example, a coaching program might be instituted to help employees reach the next level of advancement, or become experts in a particular facet of the organization.
Coaching and mentoring is not a substitute for a formal review program. Rather, it is an ad­ditional means of providing resources to employees. For a coaching program to work, the coaches and mentors must be given time to spend with employees, and should be provided with resources of their own, including training in how to be a mentor.
Preparing for Next Year
The performance review is not a one-time event. Every year, employees and managers will engage in the evaluation process, so it is never too early to get a jump on the upcoming re­view. There are three things to keep in mind when preparing for the next year's evaluation process. They are:
Review the Past Year

Make Minor Changes

Regain Buy-In
Review Effectiveness
After the performance evaluation process is completed for the year, a Human Resources manager should conduct an analysis of its effectiveness. This analysis has two major steps, including: a review of the "numbers" (quantitative analysis), and a survey of managers (qualitative analysis).
To review the numbers means to look at the ratings given across the board, to determine their effectiveness in judging performance and determining compensation. If the aggregate performance ratings seem inflated, it may mean that mangers need more training in how to rate and rank employees. If the numbers appear to show a high number of "average" scores around the median, the review scale may need to be changed to force an above, or below average rating (e.g., a scale of 1 to 4 where there is no "middle" rather than a score of 1 to 5). If a particular rating attribute received a high number of "Not Applicable" answers, it may need to be removed from future review forms.
In addition to reviewing the numbers, the Human Resources manager should conduct a sur­vey among reviewing managers, or do interviews with a sample of them. The reviewing managers should be asked what was useful about the performance review, and what did not seem to work. It is not necessary to interview employees.
Make Minor Changes
Using the quantitative and qualitative analysis, the Human Resources manager can begin to formulate changes for the upcoming year's performance review form. Ideally, the form should only be changed in minor ways, and not be completely altered. Keeping the form the same helps in comparing performance from one year to the next, and allows employees to remember exactly how they will be evaluated.
Regain Buy-In
Even though the performance evaluation form will likely not change much from year to year, it is still important to regain senior management buy-in for every cycle. Performance reviews are only effective when they are taken seriously within the organization(which means the executives need to believe it is a priority). When approaching the executive team in subsequent years, the Human Resources manager should be prepared to explain the benefits of the ongoing reviews, and to provide figures on how much time and money was ex­pended in the previous year doing performance evaluations. With this kind of buy-in at the top, the performance review process can continue for as long as the organization exists.