Why making the switch to biometric is the right decision for your company.
The ability to track employees is a necessity for any company, but how you do it makes a difference. The tough part is trying to decide on the best tracking process for your business, since a majority of them leave a lot of space for "human error". When the inevitable "human error" does occur, your managers will spend valuable time trying to fix it. In the past, this was unavoidable.
Today, LightWork's biometric timeclocks do away with the need to remember passwords, losing or forgetting badges, and most importantly provides greater accuracy for authentication or identification of the person.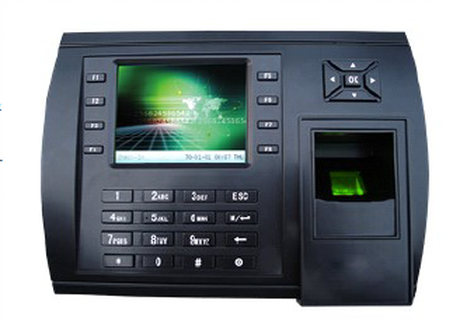 If you are still uncertain about whether the biometric clocks are right for your business it is probably because of one of three reasons:
The cost would be too steep.

Taking a fingerprint may feel invasive.

Your work environment wouldn't meld well with a digital punch system.

Our location has spotty internet reception.
It is understandable that any of these may feel like a show stopper, but let's look a little further into these concerns.
Cost – Depending upon the type of biometric device they can be more expensive than a traditional timeclock, especially when you start adding the bells and whistles you would like to have. However, there will be significant savings in the long run.
In some organizations, there is a resistance to providing a handprint, fingerprint etc. as some employees find this invasive and feel this is intruding on their rights. However, biometric clocks do not take actual fingerprints or handprints, they only capture certain points on the employee's hand or finger.

In some environments, such as Manufacturing plants, where there is a lot of dust and dirt it can be difficult for the reader to get the proper image to authenticate the user. A plastic case for the timeclock helps avoid this as a potential issue.

Internet goes down, it happens. That is why the biometric devices have the ability to store punches and can have an additional battery pack added to allow for employees to continue to punch, even when the power it out.
It can be difficult to change a companywide process. There is always resistance as change can feel uncomfortable, but when the change makes it easier for everyone involved it will go a lot smoother. LightWorks biometric devices does just that.
We know how tough it is to run a successful business, which is why we work to make your daily tasks as simple as possible. Take the leap! Eliminate the headache punching causes, with LightWork's biometric clocks.
Click here to learn more about LightWork Time!